6 Feet Under: Stories of the Dead
Self-Guided Tour on the Vamonde App
🎃 A new self-guided tour on the Vamonde App! 🎃
Gather your witches, ghouls, and little monsters for the "6 Feet Under: Stories of the Dead Tour" in Calvary Cemetery! Discover the stories of some of the important and ordinary citizens of Sheboygan's past. Historic tales of intrigue…and even a grim end for some.  Available for FREE only on Vamonde! Go on this tour whenever you like…in the warmth of daylight, or maybe after dark 👻
A spooktacular and socially distant activity just in time for Halloween! Fun for all ages. Make it as creepy as you dare… 
More Tours are being developed to highlight historic areas throughout Sheboygan County including historic walking tours, homes and architecture, and unique people, places, and things.
Check our website and social media for additional tours to be announced!
Don't have a smartphone? Don't worry, you can access the tour on your computer ahead of time! https://www.vamonde.com/

See the Sites. Dig into History. Explore Sheboygan County with Vamonde!

📱 To download the Vamonde app through Google Play: https://play.google.com/store/apps/details?id=com.vamonde&hl=en_US
📱 To download the Vamonde app through Apple Store: https://apps.apple.com/us/app/vamonde-travel-like-a-local/id1015489274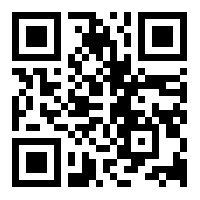 We have been made aware that Android users are having some difficulty finding the tour on the app due to some bugs with the search tool. In the meantime, use the QR code above to take you straight to the tour!