2022 Summer Outdoor Movie Nights
The Pajama Game (1957)
Nothing says summer like an outdoor movie night! Join us once again under the stars as we enjoy classic movies in front of the 1864 Weinhold Log Cabin. Bring a blanket or chairs, grab some bug spray, and don't forget the family! These events are Free and open to the public. Concessions will be for sale.
And don't forget to come early! Classic cartoons followed by an introduction to the film will start approximately 25 minutes before the movie.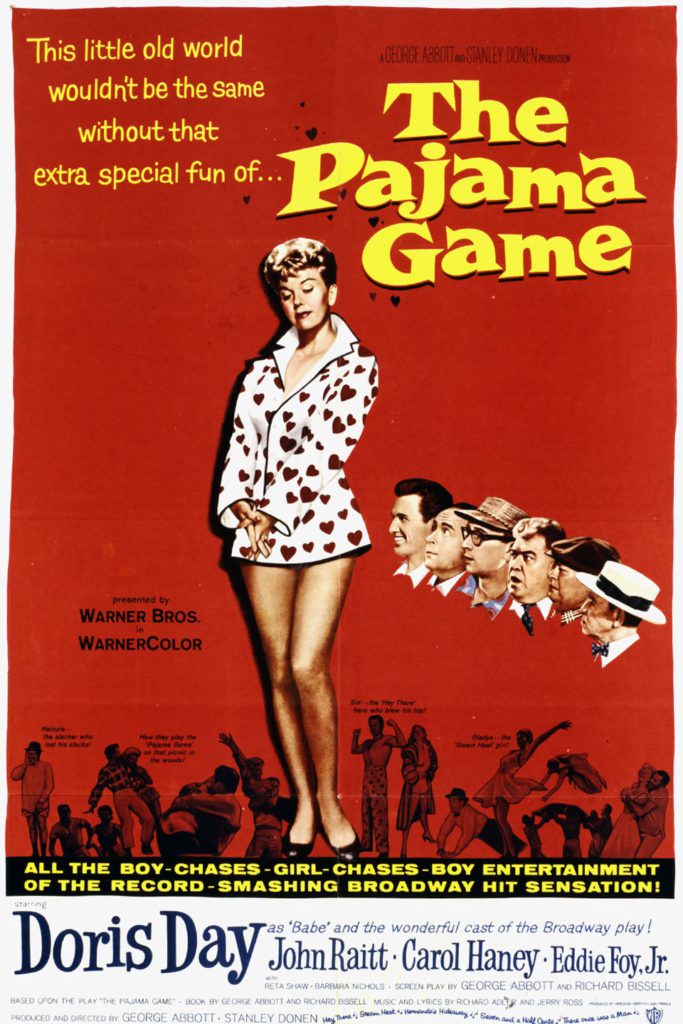 Based on the hit Broadway musical and featuring the choreography of Bob Fosse, The Pajama Game is a fun film filled with music, dancing, and laughs! Employees of the Sleeptite Pajama Factory are looking for a whopping seven-and-a-half cent an hour increase and they won't take no for an answer. Babe Williams is their feisty employee representative but she may have found her match in shop superintendent Sid Sorokin. When the two get together they wind up discussing a whole lot more than job actions! This film was chosen in celebration of what would have been Doris Day's 100th Birthday.
The 2022 Outdoor Movie Night Line Up:
– The Pajama Game (1957), June 17 at 8:45pm – Celebrating Doris Day's 100th Birthday!
– Walt Disney's Snow White (1937), July 15 at 8:45pm
– The Music Man (1962), August 19 at 8pm – Celebrating its 50th Anniversary!