Spread Love to your neighbors on May Day! 
Celebrate May Day by sharing the love with your neighbors! The Sheboygan County Historical Museum invites you to make a May Day Basket (or 2, or 3, or more!) and leave them on your neighbors' doorsteps! This is the perfect time to bring back an old tradition as a way to encourage and surprise our neighbors. We challenge you to spread May Day Baskets all over Sheboygan County!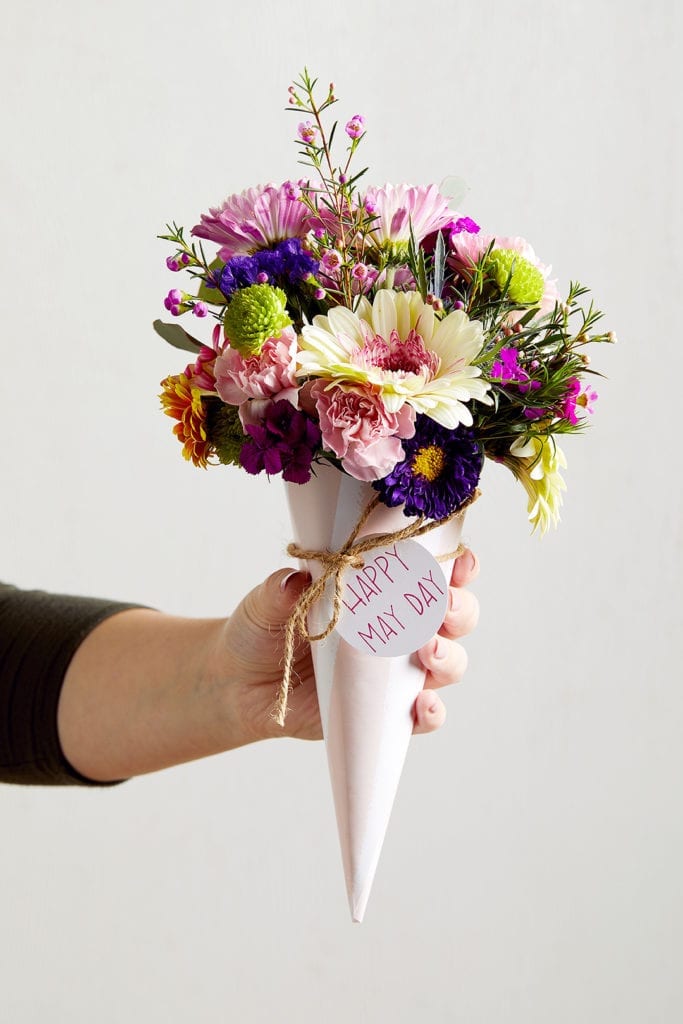 You can make a basket out of supplies you have around the house such as construction paper, paper/plastic cups, tin cans, and string or ribbon. Of if you have an actual basket you'd like to use, even better! Fill your baskets with flowers (fresh, fake, or DIY), a card or note of encouragement, candy, baked goods, or even toilet paper! A perfect project for all ages. Look in the discussion section of our Facebook event for examples, a tutorial from Program Coordinator Chloe Seider (coming soon), as well as a tag that you can print off to attach to your basket (also available below). https://www.facebook.com/events/1456937047810407/?active_tab=discussion
This is a non-contact activity to do on May 1st – Place your basket at the door or hang it on the doorknob, knock or ring the doorbell and leave your surprise for them to find!
May Day, a celebration of the return of spring, has a long history going back to ancient Roman times. As the Roman Empire spread through Europe, so did the festival. Traditions grew and changed becoming popular in countries such as Germany, Italy, England and Ireland. Beginning in the 19th century, May Baskets became a popular tradition to share with neighbors and loved ones on May Day as part of the celebration of spring.
Thank you to our partner organizations for making this possible! Above and Beyond Children's Museum, Bookworm Gardens, the John Michael Kohler Arts Center, Mead Public Library and the Plymouth Public Library.
Be sure to post a picture of your basket and tag us so we can see it! And use our hashtag #MuseumMayDay
Check out our NEW YouTube channel to see a video from Program Coordinator Chloe Seider! Learn more about May Day, see different examples of May Day Baskets you can make from supplies found around the house, and learn how to make two different easy-as-pie baskets!
Don't forget to add a Happy May Day tag or note of encouragement! Here are a few cute May Day tags that you an print off to attach to your basket!