History of the Historical Society & Museum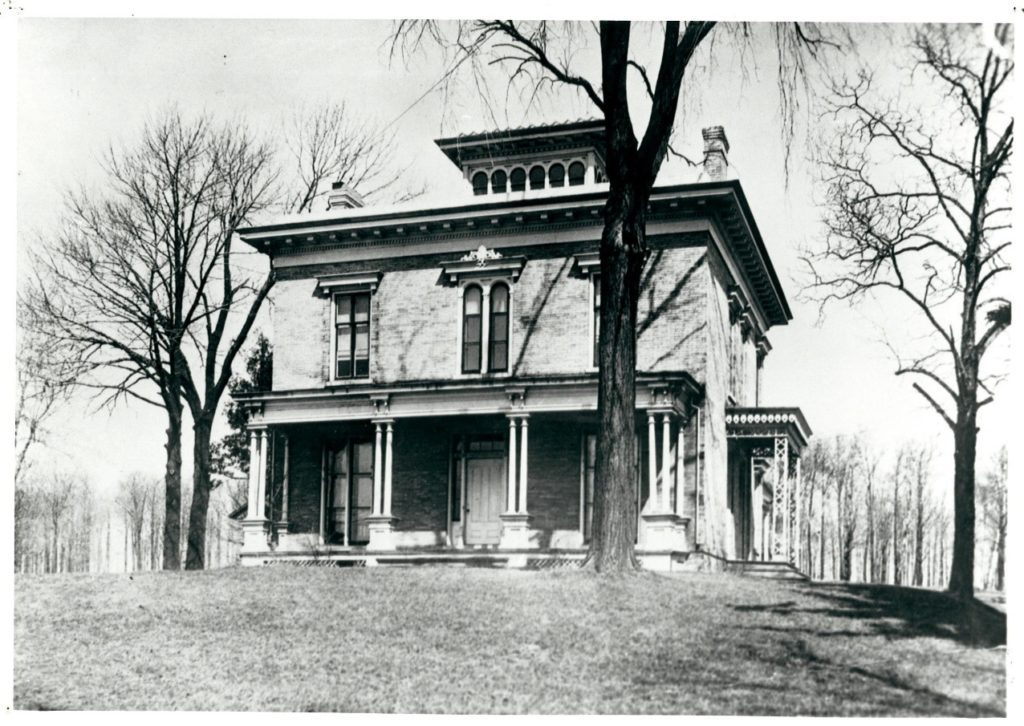 Taylor House, constructed c. 1853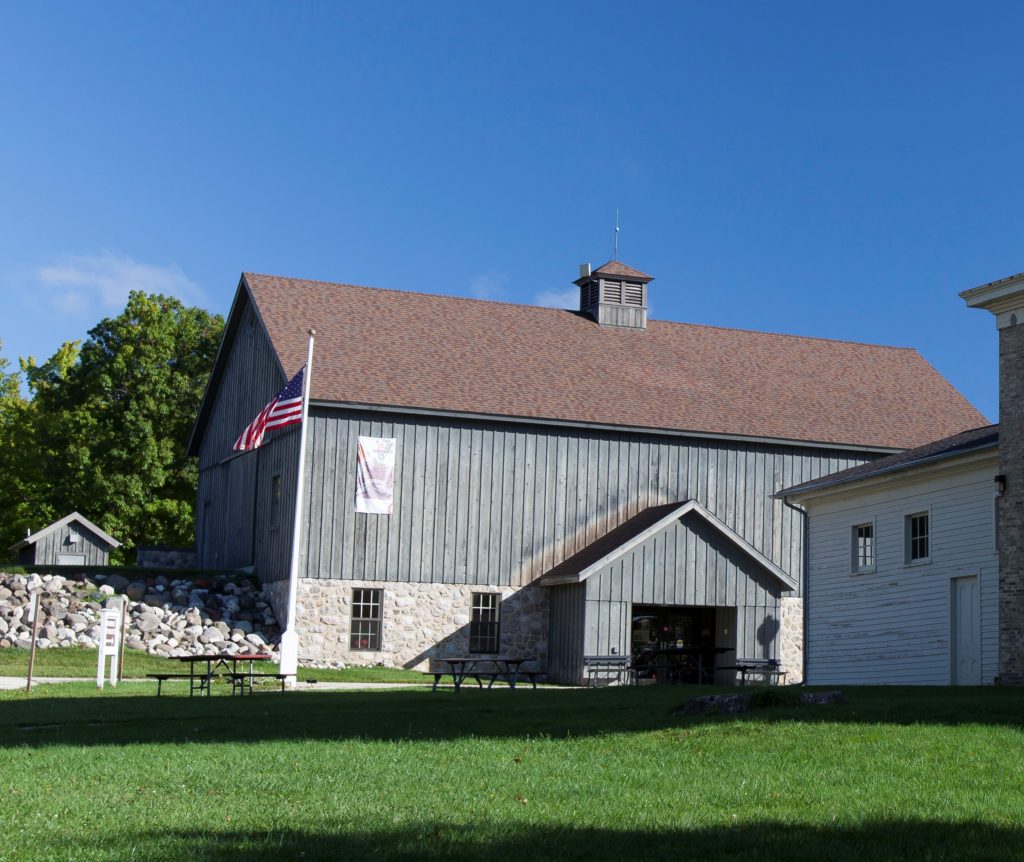 Main Building and Museum Entrance, constructed 1997-1999
Significant Dates
c. 1853: The Taylor House is constructed for Judge David Taylor, on 320 acres he acquired in 1847.
1869: David Taylor leases the surrounding farm property to C.H. Pape.
1872: David Taylor and family move to Fond du Lac where he practices law in partnership with James Gillett
1878: David Taylor is appointed to a judicial seat on the Wisconsin State Supreme Court.
1905: Sheboygan County purchases the Taylor House and surrounding property. The house is used as jail, workhouse, drunk tank, and park caretaker's home.
1923: Sheboygan County Historical Society incorporates with the State of Wisconsin.
1923-1942: Exhibits are displayed in the community, including at the Public Library and the Courthouse.
1932: Approximately 13 acres of Taylor's original farm are dedicated as Judge David Taylor Park. The Historical Society marks the entrance with a bronze plaque and boulder.
1942: During WWII, Sheboygan County repurposes the Historical Society's primary exhibit space in the Courthouse for the War Rationing Board.
1948: Sheboygan County Historical Society enters into 99-year lease agreement with Sheboygan County to use the Taylor House as a museum.
1954: The Taylor House opens to the public on May 1, following extensive restoration of the building.
1968: Grandlic Clock is installed on the southeast corner of the Taylor House.
1972: Ted Mosch retires from his position as custodian of Taylor Park, the Taylor House, and the associated Museum. (Custodians lived in the home while taking care of the park and the Museum.)
1973: The County Board decides not to hire a new live-in custodian for the Taylor House and the park. The Historical Society continues operations, primarily as a volunteer organization.
1978: Weinhold Log Cabin (Adell,1864) is moved and dedicated on the Museum Campus.
1981: Outhouse is installed behind the Weinhold Log Cabin.
1984: Schuchardt Barn (Sheboygan, 1890s) is moved and dedicated on the Museum Campus.
1988: Bodenstab Cheese Factory (Howards Grove, 1867) is moved and dedicated on the Museum Campus.
1990: Museum exhibits "Christmas Memories," inspired by the donation of a Schoenhut Santa figurine. This annual event is soon renamed "Holiday Memories."
1991: First full-time Executive Director is hired.
1992: Silo added to Schuchardt Barn
1993: Stump Puller added to collection
1997: Phase I of the new Main Museum building (underground portion) is dedicated in July.
1998: The Museum establishes a general endowment to support capital expenditures such as building maintenance, plant, and equipment.
1999: Phase II of the Main Museum building (Kohler Addition) is dedicated in May.
2001: Full-Day Education Programs are launched to teach local history to regional elementary students.
2001: First historic animations presented in "Holiday Memories" exhibit, donated by Younker's store.
2004 – '06: Taylor House exterior restored.
2009: Calvin Wheeler Exhibit Restoration Center is dedicated.
2010: The Kenneth E. Conger Endowment is established to support the Museum's Full-Day Education Programs.
2013: Received "Elves of Santa Land" display, Bruce the Spruce, Santa's chair, and additional Prange's animation and holiday decorations when Boston Store in downtown Sheboygan closed.
2014: Sheboygan County Historical Society renegotiates a 20 year lease agreement with Sheboygan County clarifying maintenance responsibilities for buildings and grounds.
2020 – '21: Society utilized a grant from the Pick Family Foundation to remodel and upgrade exhibit hall, lobby, museum store and office space.
2022: With grant funding from the IMLS, the Museum launches its first complete collections inventory.
Present: The Museum continues to professionalize its operations. Public programming expands. Specialized staff manage collections, exhibitions, education, donor relations, and administration.
Regular Museum Hours
February 1 - October 31
Monday - Friday, 10 AM - 5 PM
Saturday, 10 AM - 3 PM
Holiday Memories Hours
Friday After Thanksgiving - December 30
Closed Christmas Eve and Christmas Day
Monday & Tuesday, Noon - 7 PM
Wednesday - Sunday, Noon - 5 PM
Additional hours by appointment for groups
Admission
FREE - Members
$10 - Adults
$7 - Senior Citizens (62+) and Active Military
$5 - Children 6 - 17
FREE - Children 5 and under
Holidays
The Museum is closed New Year's Day, Memorial Day, Independence Day, Labor Day, Thanksgiving Day, Christmas Eve, Christmas Day, and New Year's Eve.

Sheboygan County Historical Society & Museum