Announcing our 2021 Summer Outdoor Movie Night Series!
Join us outside the Sheboygan County Historical Museum for a FREE outdoor movie in front of the 1864 Weinhold Log Cabin. Bring a blanket or chairs, grab some bug spray, and don't forget the family!
–
June Classic Featured Film: "Meet Me in St. Louis" (1944), starring Judy Garland.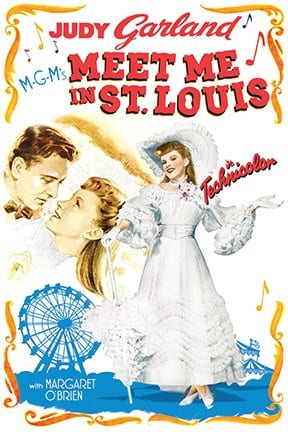 –
–
Come early! Enjoy some old fashioned cartoons before the show starts at dusk (approx. 9:10pm). Dusk – Program Coordinator Chloe Seider will give a brief introduction to the movie and share some fun facts prior to the start of the film.
–
Concessions will be available for purchase.
Restrooms will be open in the Museum Lobby during the showing.
–
In the case of inclement weather, this event will be canceled.
–