Virtual Children's Crafts with Chloe the Craft Elf

Join Chloe the Craft Elf and the Sheboygan County Historical Museum for a weekly virtual children's craft night! Each Monday evening leading up to Christmas a new tutorial video will go live on the Museum's Facebook page and YouTube channel. A fun activity for parents to do with their kids to bring home the magic of Holiday Memories this year!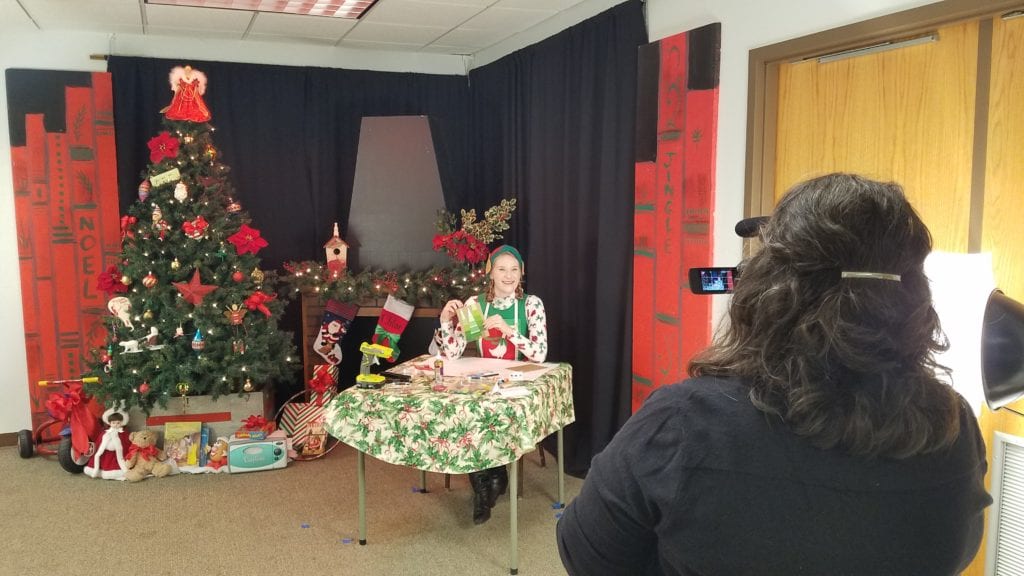 Craft kits will be available to pick up outside the Museum front entrance (grey barn building) in the blue chest cooler each Friday before the video goes live on Monday. Supplies are very LIMITED! Please take one kit per child. If you are unable to pick up a kit, the craft can be made with supplies easily found in a store/online or even around the house.
–
 Chloe the Craft Elf is excited to make with you…..
 November 30 – Christmas Countdown Chains
 December 7 – Pipe Cleaner Christmas Tree Ornament
 December 14 – Wood Block Snowman Ornament
 December 21 – Paint Swatch Christmas Tree Card
–
Please Note: Due to concerns surrounding COVID-19, the Sheboygan County Historical Museum has canceled in-person Holiday Memories and moved to a completely virtual format. For more information, please visit our website 
https://sheboyganmuseum.org/about-us/
–