2022 Summer Outdoor Movie Nights
Walt Disney's Snow White and the Seven Dwarfs (1937)
CANCELED
Due to the rain today, the Sheboygan County Historical Museum has made the decision to cancel tonight's Outdoor Movie Night. We know that this comes as a disappointment, but we have one more Outdoor Movie Night left this summer! Join us on Friday, August 19 at 8pm for the 60th Anniversary of "The Music Man" (1962). https://fb.me/e/2qiFCXomE
And watch our Facebook page for a blog to come in the next few weeks so you can still learn all about the making of Walt Disney's "Snow White and the Seven Dwarfs," the first ever full-length animated feature film! Then have your own watch party at home! 
We hope to bring this movie back into our Summer Outdoor Movie Night lineup in the future! 
Nothing says summer like an outdoor movie night! Join us once again under the stars as we enjoy classic movies in front of the 1864 Weinhold Log Cabin. Bring a blanket or chairs, grab some bug spray, and don't forget the family! These events are Free and open to the public. Concessions will be for sale.
And don't forget to come early! Classic cartoons followed by an introduction to the film will start approximately 25 minutes before the movie.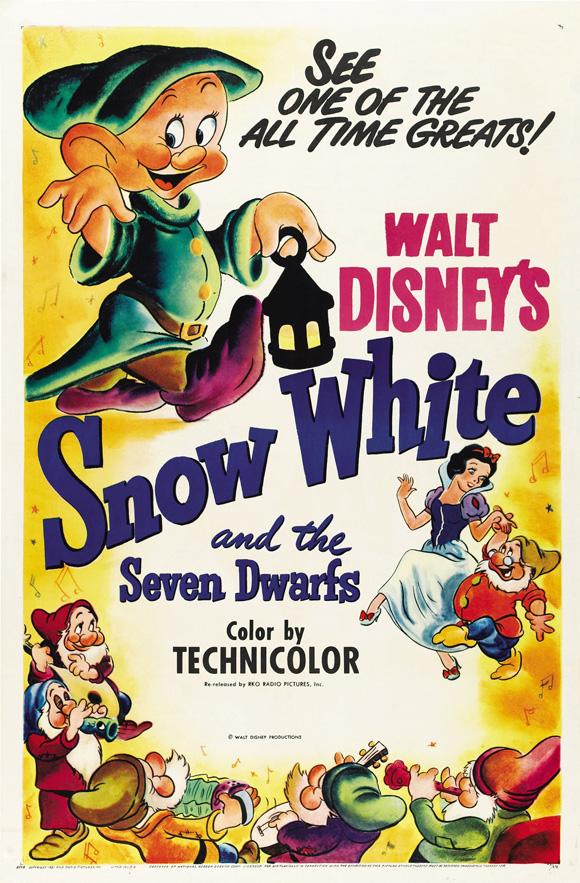 The Grimm fairy tale gets a Technicolor treatment in Disney's first full-length animated feature! Jealous of Snow White's beauty, the wicked queen orders the murder of her innocent stepdaughter, but later discovers that Snow White is still alive and hiding in a cottage with seven friendly little miners.
The 2022 Outdoor Movie Night Line Up:
– The Pajama Game (1957), June 17 at 8:45pm – Celebrating Doris Day's 100th Birthday!
– Walt Disney's Snow White and the Seven Dwarfs (1937), July 15 at 8:45pm
– The Music Man (1962), August 19 at 8pm – Celebrating its 50th Anniversary!