Please Note: This event has been CANCELED.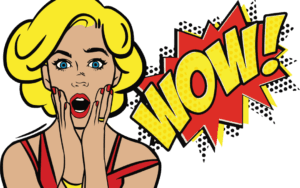 Join us Saturday, June 11, 2022 from 1-3 p.m. and show off your superhero skills during our "Super" Family Trivia event!! This family friendly trivia game offers fun for all ages, with photo scramble challenges, comic capers, and more! A special round will even test your knowledge of Marvelocity: The Art of Alex Ross, so come in early to brush up! Light refreshments available for purchase.
Trivia is $1 per team member for Museum members and $10 per team member for non-members (includes Museum admission), with a maximum of 6 per team. Space is limited, so be sure to register your team in advance.
This special program is part of the traveling exhibit Marvelocity: The Art of Alex Ross on display at the Museum through June 25, 2022. The Museum opens at 10 — come in early to see the show!
—-
Marvelocity: The Art of Alex Ross was developed by the Bess Bower Dunn Museum of Lake County, www.dunnmuseum.org. Locally supported by Bugle Comics LLC, Freaktoyz, and Boneck Printing.