Announcing our 2021 Summer Outdoor Movie Night Series!
Join us outside the Sheboygan County Historical Museum for a FREE outdoor movie in front of the 1864 Weinhold Log Cabin. Bring a blanket or chairs, grab some bug spray, and don't forget the family!
–
August Featured Film: "Newsies" (1992) starring Christian Bale.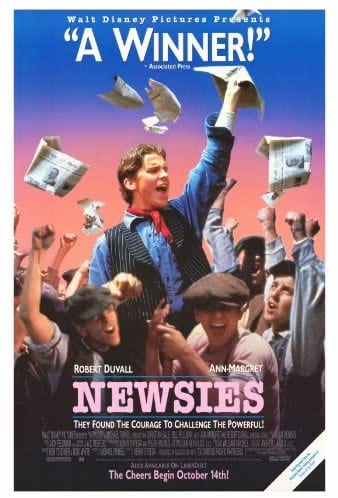 –
–
Come early! We have chosen this family friendly Disney movie, based on the New York City Newsboys strike of 1899, in honor of "The Way We Worked" Smithsonian Traveling Exhibit that is on display at the Sheboygan County Historical Museum July 17 – October 9. The Museum will be open starting at 6:30pm FREE of charge for you to explore this exhibit. And don't forget to enjoy some old fashioned cartoons out on the lawn before the show starts at dusk (approx. 8:15pm). Dusk – Program Coordinator Chloe Seider will give a brief introduction to the movie and share some fun facts prior to the start of the film.
–
Concessions will be available for purchase.
Restrooms will be open in the Museum Lobby during the showing.
–
In the case of inclement weather, this event will be canceled.
–