"An Unexpected Treat" Say Moviegoers! The Making of "Two Weeks with Love" (1950)
A Classic Hollywood Blog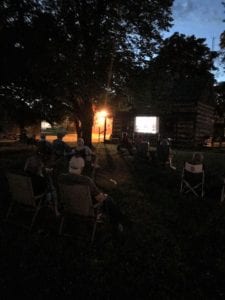 Friday, July 17, 2020 we hosted our second Outdoor Movie Night of the summer at the Sheboygan County Historical Museum. Although there were more mosquitos to swat at, it was a great evening! We celebrated the 70th anniversary of a fun, summertime classic that my family watched almost every summer growing up: MGM's Two Weeks with Love released in 1950. Many who joined us Friday night, saw the film for the first time and said, "It was great! Way funnier than I was expecting," and one woman excitedly realized that it was the film she saw years ago and loved, but never could remember the title of the movie. Mystery solved!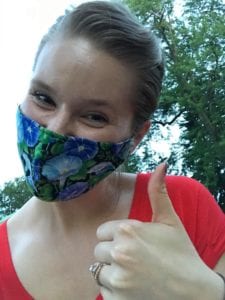 As you know, I love hosting these movie nights because it gives me a chance to share my passion for Classic Hollywood. Here is some behind the scenes information, fun facts, and random knowledge from my brain to yours!
Chloe's Fun Facts for Two Weeks with Love:
Overview –
Two Weeks with Love was a success at the box office just when MGM needed it. Theater attendance at the end of the 1940s was at its lowest since 1933. Many hit films were released in 1950 though and it became known as the dawn of the "MGM Renaissance"
The film was also instrumental for both of its female starlets. It transitioned Jane Powell from teenage roles to adult, and it also convinced studio executives that Debbie Reynolds was ready for leading lady roles.

Two Weeks with Love takes place in the early 1900s and focuses on the themes of growing up and finding summer love.
It's important to note that clothing at this time was a visual indication of your age.  Girls were not allowed to wear their hair up, wear long, floor length dresses, and absolutely not a corset until they were at least 17 or 18. The same rule applied to the boys but with pants. Only men were allowed to wear "longies," so boys had to wear knickers which ended at the knee. Receiving grown up clothes was a rite of passage.
Production – 
Originally called "The Tender Years," film production began in the spring of 1950 running from March to May, and premiered in November. The set of the hotel was actually used in another major 1950 MGM musical hit that finished filming just before this one – Annie Get Your Gun starring Betty Hutton and Howard Keel. Funny enough, character actor Clinton Sundberg also plays the hotel manager in both films. And some of the same costumes were even used! Repurposing and reusing before it was cool.
Stars –
Jane Powell –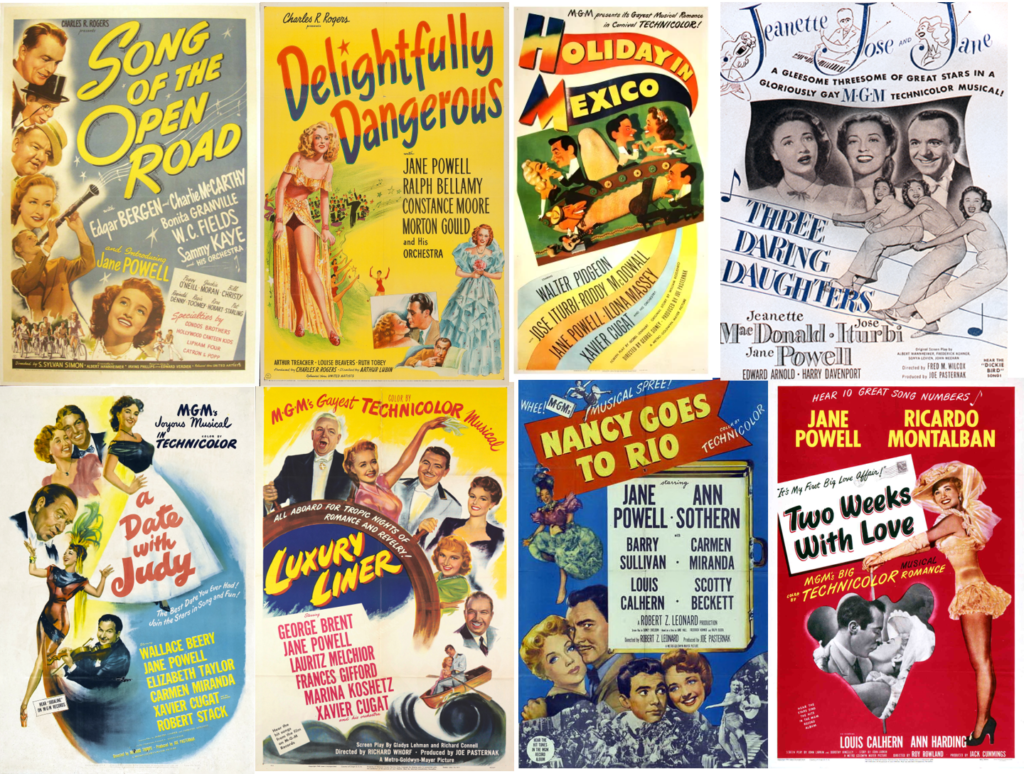 Two Weeks with Love was the 8th film that star Jane Powell had made. Powell was born in Oregon and began singing, dancing, and performing on the radio at an early age. The summer of 1943, her family took a vacation to Hollywood and it changed her life. She appeared on a radio talent competition and won. Impressed Louis B. Mayer of MGM personally auditioned her and without taking a screen test, signed her to a 7-year contract.
What made her so impressive? She had the talent of a grown, mature operatic soprano from a very young age. She quickly became a huge star for the studio in a number of popular teen movies, but just as her character in Two Weeks longs to be seen as an adult, she also longed for adult roles. In fact, she was 21 and married when Two Weeks was released.
Fun Fact: Elizabeth Taylor and Powell became close friends when filming A Date with Judy (1948) and served as bridesmaids in each other's first weddings.
By the end of this film, Powell's character Patti has transitioned to an adult and the same thing happened to Powell. It was her first grown up role which led to her next film, Royal Wedding in 1951 costarring Fred Astaire and Peter Lawford.
Ricardo Mantalban – 
Ricardo Mantalban plays her love interest Demi. A prominent actor in television and film with a career spanning 7 decades, he was most famous for his roles in the original The Plant of the Apes films, his starring role on the TV show "Fantasy Island" (1977 – 1984), and his role as Khan in both the original Star Trek series in 1967, as well as in the film Star Trek II: The Wreath of Khan (1982).
I first saw Mantalban as Khan when I was a little girl and he scared the bejeebers out of me! When I saw him as the suave, debonair Demi in Two Weeks with Love, I finally saw how he was a Hollywood heartthrob early on.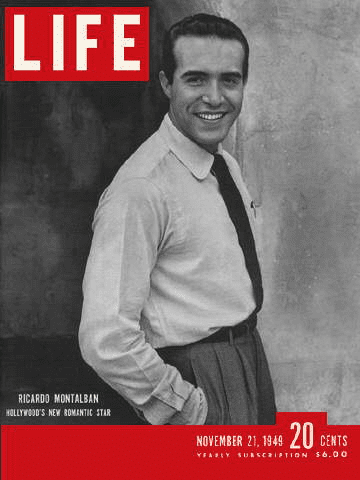 Born in Mexico the son of Spanish immigrants, he moved to L.A. with his brother when he was a teen.
They then moved to New York City in 1940 where he landed his first acting role in a play.
He returned to Mexico in late 1941 after learning his mother was dying. He soon began acting in Spanish films and became a star in his homeland. His work would eventually lead him to play a bullfighter opposite Esther Williams in Fiesta (1947), and a long-term contract with MGM.
Fun Fact: Montalban was honored as the first Hispanic actor to appear on the front of LIFE magazine on November 21, 1949
Debbie Reynolds –
Jane Powell's kid sister Malba was played by Debbie Reynolds.
Fun Fact: They actually shared a birthday! They were able to celebrate their April 1 birthdays together on the set for their 21st and 17th birthdays.
Reynolds' character has a major crush on Billy played by Carleton Carpenter. This was not the first time they worked together.
They were cast together in minor roles in Three Little Words performing a vaudeville song "I Want to be Loved by You." Critics said "the stars of Three Little Words (Fred Astaire and Red Skelton) had some of their spotlight stolen by the young newcomers." Their one scene in the film resulted in lots of fan mail which surprised studio executives. They decided to team them up again but this time with bigger roles.
That decision paid off. The 1914 song "Aba Daba Honeymoon" that they sing together in Two Weeks became a chart-topping hit in 1950 and was so popular, MGM sent Reynolds and Carpenter on a personal appearance tour performing the song at theaters across the country to capitalize on the success.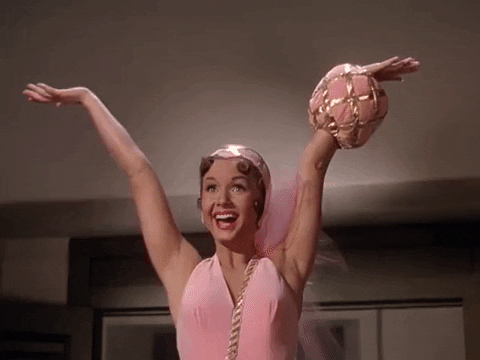 Between the fan mail, growing popularity, and critical reception, Reynolds would then receive the role as leading lady at the young age of 18 in Singin' in the Rain (1952), which we showed at our first Outdoor Movie Night last summer.
To learn more about Singin' in the Rain, check out this blog https://sheboyganmuseum.org/classic-movies-under-the-stars-in-a-historic-setting/
Fast Fun Facts and Things to look for –
At the very beginning of Two Weeks with Love, you'll see a large building in the background of the band concert in the park that is the "Southern Mansion" set on the MGM lot. It shows up in many films including the movie we'll be showing next month! So, remember that when you come back for Good News (1947) on August 21!
Later, there's a scene when the hotel guests all go to the beach. You'll see some very old-fashioned bathing suits that were usually wool, scratchy and heavy when wet! They were very modest for women – They included tights, bloomers, a tunic, and usually a bonnet.
The one-piece suit that Valerie wears is simply scandalous! In fact, the biofilm Million Dollar Mermaid 1952 about Annette Kellerman played by Esther Williams features the same swimsuit and talks about how it was so shocking to the public – she was arrested for indecency! Imagine what they would say about our "swimming costumes" today!
MGM costume designer Helen Rose worked on both films, as well as many of Powell's other films. In an article in Modern Screen, August 1950 (which I own a copy of by the way), Rose talks of working with Powell and designing her clothes. At the end she shared this funny story –
"Jane Powell's thoughtfulness for other people is sometimes tinged with teasing. Recently Ricardo Montalban, her co-star in 'The Tender Years,' hurt his back badly enough to necessitate a brace. In a dream sequence in the picture Janie wears a fancy pink satin corset complete with pink tulle picture hat, long white kid gloves, black silk stockings, shoes with rhinestone heels and a ruffled umbrella. When she heard about Ricardo's accident, she packed up the hat, gloves, hose, shoes, and umbrella and sent them to Ric with this note: 'As long as you're trying to steal my thunder with the corset department, you might as well have the rest of the props. Hope you get well soon. Love, Your theatrical partner."
The corset she designed for Powell to wear in the dream sequence was used for much of the promotional material leading up to the film – reaffirming that little Janie was all grown up now. It certainly turned heads! In fact, she wore the same ensemble to the Press Photographers' Ball as part of a publicity stunt and caused a stir!
Funny that no one seemed shocked in her dream sequence! The song "My Hero" that Patti sings during the sequence is from the opera "The Chocolate Solider" which is what is featured in the advertisement just before she begins to day dream.
Audiences were finally ready to allow her to be truly grown up. Powell's career would be best remembered for her role as Milly in Seven Brides for Seven Brothers four years later. I am a huge Jane Powell fan, and my husband and I got married in June because of the song "June Bride" in Seven Brides for Seven Brothers.
I hope you fall in love with this wonderful film and enjoy it as much as I do. And if you didn't get to see fireworks for the 4th of July, you'll get a special treat in the movie!
Contributed by Chloe Seider, Program Coordinator and Classic Film Buff