Finding Our School Spirit with "Good News" (1947) for Back to School Season
A Classic Hollywood Blog
Summer has flown by and
back to school season is upon us! To quote one of my favorite rom-coms (You've Got Mail), it's time to start "sending bouquets of freshly sharpened pencils" to your loved ones. To help us find our school spirit, we headed to Tait College in our last summer film to celebrate finding love, playing football, and going to college in the 1920s. MGM's Good News from 1947 was a successful film that propelled many involved with the project to bigger and better things.
Time for one last blog of Chloe's fun facts and behind the scenes information from our summer series of Outdoor Movie Nights.
Personal Fun Fact: When we had just started dating, my husband gave me a VHS copy of Good News for my birthday. Yes, VHS in 2015! I was THRILLED! I had been looking for a copy for ages. Opening that present, I knew that Josh was the man for me! We just recently acquired a DVD copy, but I will never get rid of that VHS.
Overview –
Collier's Magazine called Good News "a youthful, tuneful, joyous shot in the arm in the form of the gayest, fastest-paced film ever brightened by Technicolor's magic!"
College musicals were very popular during the early studio era, and Good News, originally a hit on Broadway in 1927 was picked to become a film for the first time in 1930 starring Bessie Love.
It proved to be as big of a success as the stage version, and it would be chosen to be remade in 1947. The 1930 version had actually been banned by this time! It included Pre-Code content including sexual innuendo, lewd suggestive humor. The Motion Picture Production Code or "Hays Code" which took effect in 1934, deemed these things unacceptable.
Production –
MGM legendary producer Arthur Freed decided that a new version could be just as successful. Originally, he had planned to make the film with Judy Garland and Mickey Rooney as a follow up to Babes in Arms in 1939. The boss Louis B. Mayer suggested that they take advantage of the swing music craze and instead made Strike Up the Band in 1940.
The film would get its time to shine when the Freed Unit took up the challenge once again. The unit had just come off the success of many big movies including Meet me in St. Louis (1944), and would go on to make others such as Easter Parade (1949), Singin' in the Rain (1952), and The Band Wagon (1953).
Freed hired the writing team Betty Comden and Adolph Green to update and revise the 1930 script. It would be their first big screenwriting credit that would lead to others like On the Town (1949), Singin' in the Rain (1952), and the Broadway hit and film, Bells Are Ringing.
Charles Walters made his directorial debut after starting out in movies as a choreographer. In fact, you might have seen him on the screen before too! He performs as Judy Garland's dance partner in Girl Crazy (1943) during the song "Embraceable You." Good News was his big break and what a hit it was! Freed was very happy – "It made nothing but money!" Walters said later. And rewarded his work with bigger films. He next directed Easter Parade (1948), starring Judy Garland and Fred Astaire. And later The Unsinkable Molly Brown starring Debbie Reynolds which was nominated for 6 Academy Awards in 1964. Both were huge steps up in terms of star power and prestige.
The film already had some good songs, but Hugh Martin and Ralph Blane were brought on to add a couple of new ones. "The French Lesson" where June Allyson teaches Peter Lawford to speak French, was actually the opposite in real life. Lawford spoke French fluidly with a perfect accent after spending part of his childhood in France. He had to teach Allyson who had no idea, so she could pretend to teach him in the movie!
Allyson recalled about the film in her memoirs, "No one made any effort to change Peter Lawford's British accent to American. For that matter, my French accent was atrocious and his was superb – he spent hours teaching me how to teach him French. Working with Peter Lawford was like going to a party. He made a game of whatever he did."
"Pass That Peace Pipe" which features the sensational dancing of Joan McCracken, earned an Oscar Nomination. As a polite heads up, the song may be considered racist in today's terms as it refers to Native American stereotypes and uses supposed native language at one point in the song. We ask that you remember context – This film was made in 1947 and takes place in 1927 – and hope that you can enjoy the energetic dance performance that was said to stop the show, as well as appreciate the message of not getting upset and holding a grudge.
Stars –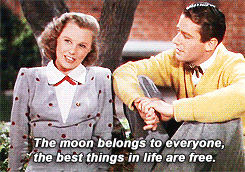 The film stars June Allyson and Peter Lawford. This was their second of four films that they would made together:
Two Sisters from Boston (1946)
Good News (1947)
Little Women (1949), one of my favorite versions
They Only Kill Their Masters (1972) which was the last movie to be filmed on the MGM backlot before the land was sold.
Peter Lawford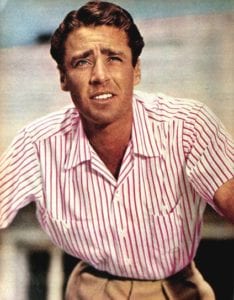 This film opened doors for Peter Lawford just like it did for many others. It was his biggest role to date and cemented him as a leading man at MGM going forward. He arrived at MGM at the age of 19 as a refugee from England just as the US was entering WWII. Due to a significant arm injury as a child, he was unable to serve in the military, leaving him as one of the only male actors at the studio available to work.
When he received this role, he was terrified. He couldn't dance and wasn't much of a singer. He said in That's Entertainment in 1974, that "under the studio system at the time, you did what you were told." So, MGM put him in a number of musicals that were extremely popular with the public…whether he liked it or not. He worked incredibly hard to learn his numbers though, much to the amazement of his old dance teacher back East who had tried in vain to teach him proper rhythm, saying "anybody who could teach that boy to sing and dance in time has got to be a genius."
Lawford would go on to star in many major films and TV shows, and would later produce in the 1960s. He is probably best remembered though for his time with the legendary Rat Pack which consisted of Frank Sinatra, Dean Martin, and Sammy Davis Jr. and a few other friends who floated in and out. As well as his connection to JFK. The President's sister Patricia was his first of four wives.
June Allyson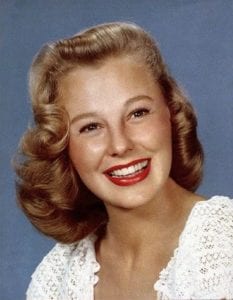 June Allyson with her "Girl Next Door" wholesomeness was the perfect choice to play Connie.
Famous for her husky voice, which she can thank chronic bronchitis and enlarged vocal chords for, was a Broadway actress who found stardom on the screen as well. She landed a starring role in the Broadway hit Best Foot Forward and audiences took notice. When MGM bought the screen rights to the show, they gave Allyson a long-term contract, starting with recreating her stage role in the 1943 movie version.
Starting her film career in the midst of WWII, she became the ideal girl that soldiers wanted to come home to. She was paired with Bobby-soxer's favorite Van Johnson in a number of
popular movies. In fact, the public liked them together so much they wanted them to be together in real life too! And Louis B. Mayer was all too happy to attempt to arrange it. They went on a few arranged dates, but ended up more like brother and sister best friends than lovers, and laughed at the absurdity of it all. To Mayer's dismay, Allyson met and fell in love with Dick Powell. Although not originally approving of the marriage, he eventually consented and even gave away the bride at their wedding in 1945!
Joan McCracken
Newer to the screen was Broadway smash and dance star Joan McCracken. Showing promise and talent from a young age, by 1934 she dropped out of High School in Philadelphia to study dance with George Balanchine and became a part of the first class of the School of American Ballet in New York. In 1937 she was selected to go on the first European tour with the company.
Around that time she was diagnosed with Type 1 Diabetes which was difficult to treat then. It made her prone to fainting spells, sometimes even during performances, and led to more medical complications later in her life.
McCracken landed a lead dance role in the new Rodgers and Hammerstein smash hit Oklahoma and became famous for her comedic dancing, being dubbed "The Girl Who Fell Down." The name sadly became prophetic. After receiving rave reviews of stealing the show in Good News, which was one of two films she made for Hollywood, she returned to the stage. Despite favorable reviews of her own performances, many of the shows themselves did not do well.
Her health continued to decline rapidly. Seven years after making Good News where she leaps and bounds on the screen, she suffered from two major heart attacks and was told she would never dance again. She died in her sleep from another heart attack due to diabetes in 1961. She was 44. Often overlooked, McCracken is considered a pioneer in combining dance and comedy, and for directly influencing Bob Fosse's career. She was his first wife and arranged for his breakout job as the choreographer for The Pajama Game.
Mel Tormé
We can't talk about the stars in this film and leave out Mel Tormé! Mel Tormé, nicknamed "The Velvet Fog" was a musician, singer, composer and arranger, drummer, actor and author. A child prodigy, he first began performing professionally at age 4, and published his first song which became a huge hit for bandleader Harry James at age 16! In addition to singing, he began acting on radio shows as a young teen and made his Hollywood debut in 1943.
After being discharged from the Army in 1946, Tormé kicked off his solo career in 1947, the same year that Good News was released. His role in the film sealed his status as a teen idol.
His music had a massive impact on early jazz, and he is considered one of the pioneers of "Cool Jazz." One of the songs he is best remembered for though is "The Christmas Song" (Chestnuts roasting on an open fire) which he composed and co-wrote the lyrics to. Apparently, he and Bob Wells wrote the song on a swelteringly hot day in California and were trying to think of the most cold, "mid-wintery" things they could to cool themselves off. And an iconic song was born!
Mel Tormé passed away from a stroke in 1999, but his legacy lives on in his son Steve March Tormé who followed in his footsteps as a musician, and get this, lives in Appleton, WI! He performs all over the state, so be sure to check him out the next time he's in the area!
Fast Facts and Final Things to Look For –
In our Outdoor Movie Night in July we watched Two Weeks with Love from 1950. If you came for that or read that blog, you'll remember that I said to watch closely during the opening scene of that film. Remember the building in the background? The Southern Mansion set was used as Tait College in Good News, and then also as most likely the city hall in Two Weeks with Love. The set was used in many films, and you can see a run-down version of it in 1974's That's Entertainment when Peter Lawford is interviewed walking around the backlot.
The ladies costumes in Good News were designed by Helen Rose who also designed the costumes in Two Weeks With Love. While there is a 1920's flare to the women's clothing, you can still see current influences that would be more appealing to a 1947 audience. The men's clothing is more authentic though, and I especially enjoy those really wide legged pants they wore!
There is another familiar set in Good News. When the fellas jump into the jalopy and drive down the street, the street scene you are looking at was from Meet Me in St. Louis. Director Vincente Minnelli fought very hard to have an entire street built for the 1944 film. MGM wanted him to film on the existing Andy Hardy set which starred Mickey Rooney. He won out though, and the set remained on the backlot until 1970.
And last but not least, Patricia Marshall who plays college vamp Pat McClellan wouldn't have gotten the role if Gloria DeHaven hadn't been suspended by MGM for refusing to play the part. DeHaven didn't think the character was enough of a starring role. Refusing it led to a temporary breach of contract and her suspension. The role then went instead to Marshall, yet another Broadway star.
What a fun summer it's been! Even though it's been different, we're so grateful we could still do these outdoor events, and provide our community with something special to do! Now, we hope you'll have "good news" to share with your family and friends after seeing this film!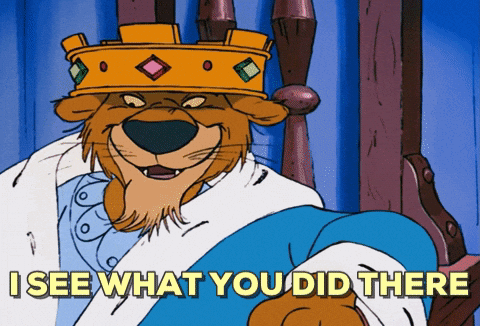 Contributed by Chloe Seider, Program Coordinator and Classic Film Buff