That DOES Belong in a Museum!
And we need YOUR help to make it happen!
By Tamara Lange, Curator of Collections & Exhibits
One of the most interesting and often challenging parts of my job is guiding the addition of objects to the Museum's object collection. There are so many considerations that we utilize to make the best possible decisions. In fact, I have a multi-page document dedicated to just that subject. And here you thought museum work was all shiny lights and artifacts that come to life!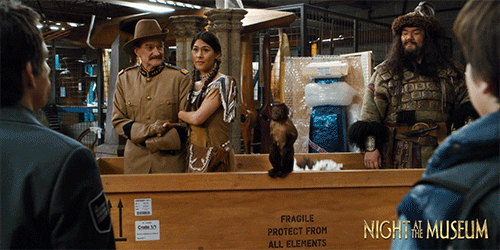 Interestingly enough, nowhere in that document is there any mention of the age of an object as a decision point, which brings me to this blog post. Over the last two months, it has been amazing to witness the Sheboygan County community make history. I know, I know — we make history every day. But this particular moment in time, the experiences we have had in 2020, will be the subject of books, documentaries, museum exhibits and more in the months, years and centuries to come. 
One of the most common questions I hear is "What do you need for the collection?" It can be difficult to answer, even after working with our thousands of artifacts for nearly fifteen years. There are gaps I know of (if you have a lead on a Garton Toy Casey Jones or a Lakeland Olympics coat, let me know!), but often I am surprised by an item that opens up a whole aspect of Sheboygan County history. That is what makes my job the shiny lights! I also know the gaps I have been surprised by in the past. Several years ago, as I worked to create an exhibition on the 20th Century, I was struck by the lack of both photographs, documents and objects related to major events, including the 1918-1919 Spanish Influenza outbreak and even the local experience of World War 2, including examples of some of the alternative products manufactured by area companies. These experiences help me to realize that we need to proactively document this time, so that generations from now, the story of 2020 and the COVID-19 experience of Sheboygan County can be shared.
As the County begins to reopen in the coming weeks and months, the staff at the Museum will be reaching out to add to the collection – we want to have examples of the face shields that Curt Joa, Inc. and Kohler Company pivoted to manufacture to support our front-line workers. We are hopeful to get an example of the hearts created by Mark Mand and Brilliant Lightscapes, and possibly even the street sign denoting the path to "Follow to the heroes." We will work with local businesses to preserve a selection of the signage advertising curbside to go and online ordering. We have even already gathered an example of the food distributed — well, the packaging of the food — through the school districts in support of their students. 
Some might find it hard to think that their personal experience will be a subject of research. I can assure you – this is history and each of our experiences, our stories, are vital! Over the last decades, the importance of not only understanding experiences of all, but documenting those experiences has come to the forefront of historical research and museum collecting. 
So Sheboygan County, we are asking you to consider what items YOU feel are representative of your COVID-19 experience. Perhaps the puzzle your family gathered around every evening to work on together. Maybe it is a great piece of quarantine art or the recipe for a new favorite dish you discovered as the weeks wore on and a change of pace was needed (if it comes with a sampler, all the better!). Did you create a heart design in your front window or take photographs of the chalk art created on the route of your daily walk? Maybe you saved all the examples of your child's literal home 'work' for school or the communications from your employer. Even the screenshot of your Zoom meeting or dinner party, or a photo and one of the signs hung from a car for a socially distant birthday celebration might speak to your (and honestly, many others) life over the last months.
And then what? Consider sharing! If you participated in a journaling project, would you be willing to share a copy with us? Did you take a picture every day to document your time during Safer At Home? Shoot us a digital copy. Even now, use the voice memo function on your phone to record your thoughts, or do your own video journal. Not only are the stories important, think about the physical representations of the stories. A few weeks ago, the Museum had a great time sharing the history of May Day Baskets and encouraged everyone to help revive the tradition! Maybe you received a basket or made one for a neighbor — what a great example of a way to celebrate friendship and caring in a socially distant way. This is just one example, and we are totally ok if you don't want to donate the sweet treat that might have been included!
If you have items that speak to your experience, please reach out! We want to be sure to have a great representation for future generations. In order to accomplish this, we need everyone's help, from every corner of the the County as well.  Don't be shy!
 So what are the next steps? The easiest place to start is by sending a message to me at tamara.lange(at)sheboygancounty.com or to our general email at museum(at)sheboygancounty.com with just a little information on what you might be interested in sharing. A quick email with your name, what you would be donating and a few sentences about the significance would be perfect. We will also be working with the Sheboygan County Historical Research Center (our sister organization that does much of the preservation of photographic and paper materials) to ensure they get copies of materials pertinent to their collection. Depending on the response, we might even launch an online exhibit in the coming months as well.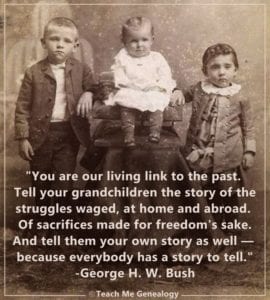 Thanks for helping us at the Sheboygan County Historical Society and Museum to keep history alive and to tell that story for generations to come! Be well!